Major League Baseball Betting: Sabathia Leads NY vs Oakland
A thrilling weekend of Major League Baseball, featuring a ton of divisional leaders battling each other, wraps up today. One of our favorite pitching aces heads to the hill when the Yankees CC Sabathia faces the Athletics on Sunday, July 22, 2012 at 4:05 PM ET. Oakland won the first three contests in this rare four game series – NYY and CC avoid the sweep today!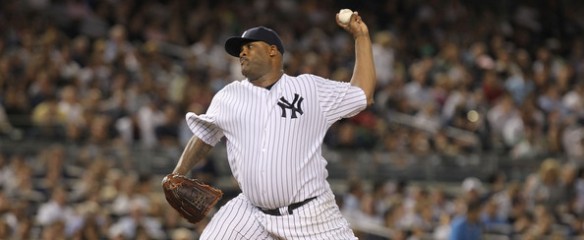 New York Yankees Cruising In The American Least East
As the second half of the 2012 MLB season rolls on, the New York Yankees were beating up on everyone they matched up against. The Yankees had won three straight series (8-2 combined record) and owned a nine game lead over the Baltimore Orioles in the American League East. Now they have lost three straight contests and the lead is down to seven games.
Oakland Athletics Hunting For American League Wild Card Berth
Oakland has been the hottest team in the Majors as the Athletics are 13-2 during the month of July. The Athletics sits at the top of the AL with a 3.38 team pitching ERA, but dead last in the Majors with a woeful .229 team batting average. Go figure? Despite the poor offensive showing, Oakland is tied with three teams for the two AL Wild Card spots. The Athletics come up short here as Sabathia and the Evil Empire strike back in this one.
Advantage Sports Betting Yankees vs. Athletics Sunday Call
New York hasn't been swept in a series of three plus games since the Rays turned the trick over the first three games of the season! CC Sabathia allowed seven hits and two runs in a 9-2 Yankees rout the last time he faced the Athletics. We expect a similar or better outing from the big man today as the Yankees avoid the sweep. Bank a sweet player reward and then bet on it at any of the top rated online sportsbooks recommended here at Advantage Sports Betting!