Major League Baseball Betting Lines: Tuesday Night Free Pick
Perusing the Tuesday night Major League Baseball schedule we're like a kid in a candy store as profitable looking picks abound on the betting card. Contests featuring the Nationals, Athletics, Cardinals, and Giants, all caught our eye. All 30 MLB clubs are in action, including a Mets vs Rockies doubleheader, on April 16, 2013, with 15 games starting at 7:05 PM ET or later.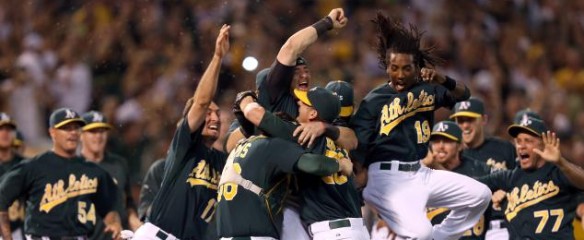 Oakland vs. Houston: A's are top American League pick
Oakland is proving that their improbable 2012 AL West regular season title wasn't a fluke. After dropping two games in a row to start the season, the Athletics reeled off nine straight victories. A couple of weekend loses to the Tigers, along with their 11-2 whitewash of the Houston Astros last night, has the A's leading the way in the West. This will be the fifth meeting of the season between these clubs  – Oakland won the first four by a 34-11 combined count. We like Oakland with RHP A.J. Griffin over Houston and RHP Brad Peacock as today's pick of the day.
Nationals, Cardinals, and Giants: Top favorites in the National League
National League action gives us three teams with a combined 27-14 record that are facing three opponents who are sporting an 11-26 overall record. The Washington Nationals visit the Miami Marlins in South Beach, the St. Louis Cardinals fly into PNC Park in Pittsburgh to battle the Pirates, and the defending World Series Champion San Francisco Giants are on the road in Milwaukee to face the Brewers. The teams we like are all on the road but they are three solid clubs and each of them is trotting out a quality starting pitcher – we're cool with the road trips.
MLB Online Betting Lines and Advantage Sports Betting Game Day Calls
Checking the betting board, at the UWIN.com online sportsbook, we find that the Nationals (-170) and Cardinals (-145) are both road chalk, while the Giants are slight pups at (-105) in the National League. The Athletics are thick home chalk at -215 on UWIN money line and we feel that Oakland is tonight's best bet. if you like to dabble in Parlay wagering, we suggest Oakland and Washington as a two team selection and, if you dare, drop in the Giants to create a three team selection at the uwin.com sports wagering website. Load up and prosper!