Game Day Betting Lines – Hornets vs Jazz NBA Free Pick
Our Bodog Game Day Betting Lines and NBA Free Pick has the New Orleans Hornets on the road facing the Utah Jazz. The Hornets are well rested and Utah is dealing with a rash of injuries. The ailing Jazz have also seen their fair share of shake-ups in key player and coaching positions.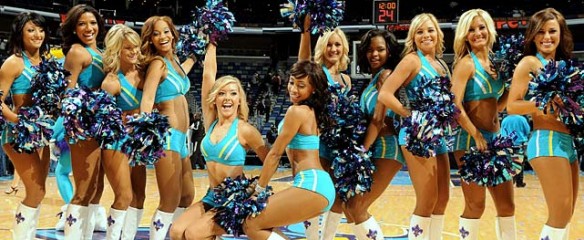 Game Day Betting Lines – Hornets vs  Jazz NBA Free Pick: This is the third meeting between the New Orleans Hornets and Utah Jazz this season and it will mark the first time the Hornets meet the Jazz since legendary head coach Jerry Sloan and guard Deron Williams left Utah.
Tip off for the Hornets and Jazz is scheduled for 9:00 PM EDT on Thursday, March 24, 2011, from the EnergySolutions Arena in Salt Lake City, Utah.
NBA Basketball Game Preview: Hornets @ Jazz
Utah has lost three in a row and are experiencing injury troubles as Devin Harris (hamstring) is out while Derrick Favors (sprained ankle) is questionable but will most likely play.
Andrei Kirilenko (bruised knee) left in the second half the Hornets last game, and Al Jefferson is also not 100% with a finger injury.
New Orleans has not faired well as of late losing two of three but they did defeat a Phoenix squad that is playing good basketball and lost a close one to the ever powerful Boston Celtics 89-85 in their last game – all the way back on Saturday, March 19, 2011.
Free NBA Sports Betting Pick – Hornets vs. Jazz
These two teams have split the season series so far but this is not the same Utah team that the Hornets faced in those previous two match-ups.
Turmoil and changes have left the Jazz reeling and the free fall will likely be compounded by their injuries, even if some of their players can play through them.
Chris Paul should find his form tonight after a rare off night against the Celtics in which he had only four points. The Hornets are well rested and the Paul rebound should be enough to lead New Orleans Hornets past the Utah Jazz by more than five points.
Free NBA Prediction & Sports Betting Pick: Take New Orleans at the -5 (-210) point spread.