Free Pick – Coyotes vs Kings – NHL Betting Odds
Wednesday night action from the NHL wraps up with a playoff style contest featuring the Phoenix Coyotes traveling to Los Angeles to battle the Kings.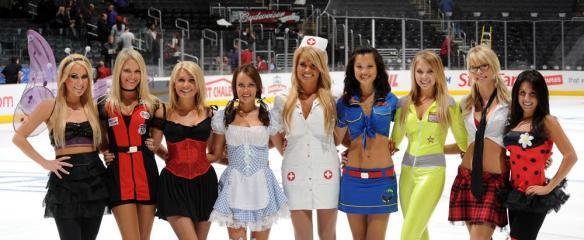 Free Pick – Coyotes vs Kings – NHL Betting Odds: NHL betting fans get treated to high intensity NHL Western Conference action tonight as Phoenix (42-25-12) and Los Angeles (45-28-6) tune up for the 2010-11 NHL playoff run.
Action from the frozen pond at the Staples Center in Los Angeles, California, gets underway at 10:30 PM EST on Wednesday, April 6, 2011
NHL Game Day Preview Los Angeles vs Phoenix
Phoenix and Los Angeles meet for the sixth and final time, in the regular season, tonight in California. The Coyotes won the first three match-ups by a combined 12-4 score, while the Kings have won the last two games including a 1-0 shutout victory back on March 3, 2011.
The Coyotes who are 7-2-1 in the last ten games, and Kings who are 6-3-1 in the same stretch, both have 96 points in the tight NHL Western Conference. Phoenix owns the tie breaker based on having a higher win total (37 to 36) in games that were not decided in regulation or overtime.
NHL Wagering Lines – Coyotes @ Kings – Free Pick & Prediction
There isn't much that separates these two clubs. Both teams are headed back to the NHL playoffs for the second straight year after missing out on the big dance the six previous years. The fourth seed in the Western Conference is up for grabs in this one.
Both teams would love to have a home-pond advantage in the first round of the 2010-11 Stanley Cup Playoffs, so there is a lot on the line tonight in LaLa Land.

NHL Free Pick & Prediction – Coyotes vs Kings
With both teams near mirror images of each other, we don't anticipate either team blowing the other out of the building. Take the Phoenix Coyotes over the Los Angeles Kings with the 1.5 pucks being offered in the sportsbook at the BetED wagering website.