AFC Playoff Scenario Update: Week 17 To Settle Positioning
National Football League Week 17 action is upon us and several teams still have a ton to play for. Nine of the twelve NFL 2011 playoff positions have been secured – three spots remain. Every team except the Green Bay Packers and Houston Texans can improve their positioning.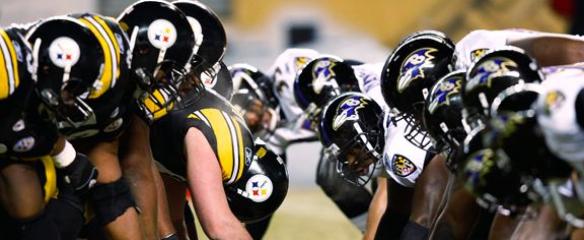 2010 NFL Playoff Scenarios: AFC East – AFC North
New England is in complete control of their playoff destiny. A Patriots win, at home against the Buffalo Bills, assures them the AFC regular season title. Should the Patriots, Ravens and Steelers all lose, the Pats would still take the crown. The Pats can't fall below the #2 seed.
Pittsburgh and Baltimore are battling for the AFC North Title and both teams could finish as high as first in the Conference. Assuming the Patriots beat the Bills, the Steelers would have to win, and the Ravens loss, in order for Pittsburgh to take the #2 playoff seed.
AFC WEST – AFC NORTH: Possible Playoff Positioning
Houston is locked into the #3 seed in the AFC making the Texans Week 17 contest against Tennessee meaningless to them, but still important to the Titans. Denver can win the AFC West, and grab the #4 seed, with a win over the Kansas City Chiefs.
If Denver loses and the Raiders defeat the San Diego Chargers, Oakland is in and the Broncos are out. If both teams win or lose, Denver wins the AFC West and will host a first round playoff game. Oakland can still win a Wild Card spot – Denver cannot.
The New York Jets and Tennessee Titans both have very remote chances of getting to the big dance as things have to fall perfectly for either of them to get in. Their chances more or less rely on the Bengals, Broncos, Raiders, and the other, all losing on Sunday.