Triple Crown Horse Racing Series: Belmont Stakes Post Positions
Although the Triple Crown dream has been crushed for yet another year, Affirmed last did it in 1978, there is still a ton of intrigue as a full field of 14 thoroughbreds will head to the gate for the 145th running of the Belmont Stakes race. The barns at Big Sandy will be buzzing leading up the 6:36 PM ET post time on Saturday, June 8, 2013, at Belmont Park in Elmont, New York.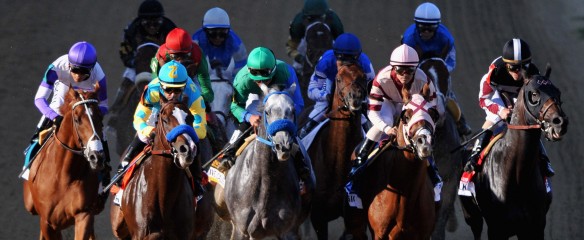 Orb looks to capture Kentucky Derby – Belmont double
While none of the 14 horses in the Belmont field can capture the title, two horses have a shot at winning two of the three legs of the Triple Crown Championship. Run for the Roses winner Orb (PP 5) can become the 12th horse to capture the Kentucky Derby-Belmont Stakes double and the first horse to accomplish that feat since Thunder Gultch turned the trick in 1995.
Oxbow racing for Preakness Stakes and Belmont Stakes back-to-back wins
Oxbow (PP 7), who was the wire-to-wire winner of the Preakness Stakes, and busted up Orb's Triple Crown dream, will attempt to turn the Preakness Stakes-Belmont Stakes double for the first time since Afleet Alex won both races in 2005. Orb at 3-1 odds and Oxbow with a 5-1 morning line are two of the top three favorites – with Revoluntionary at 9-2 in the middle.
Saturday Post Positions and Morning Betting Lines for the 145th running of the Belmont Stakes