Thunder vs Nuggets Preview – NBA Betting Lines & Free Pick
Today's Thunder vs Nuggets preview along with our NBA betting lines & free pick features the Oklahoma City Thunder battling the Denver Nuggets in NBA, playoff style, betting action.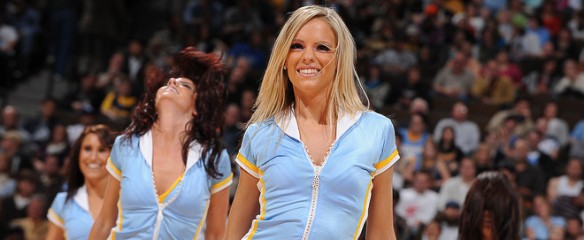 Thunder vs Nuggets Preview – NBA Betting Lines & Free Pick: It's a big NBA Northwest Division showdown as the first place Thunder take on the second place Nuggets for the third time this season.
Tip off is slated for 9:00 PM EDT on Tuesday, April 5, 2011, from the Pepsi Center in Denver Colorado.
NBA Basketball Betting: Thunder @ Nuggets Game Preview
Both teams enter this game playing good ball over their past 10. Denver has one more win than Oklahoma City over that span – going 8-2. The Thunder have a three game lead on the Nuggets for first place in the Northwest with both teams having six games left and one more against each other after tonight.
These two clubs are built on offense with the Nuggets leading the NBA in points per game at 107 while OKC is not to far behind at 104 . Both teams also give up a lot of buckets, averaging over 100 points against this season. They split their first two games with the home side taking each contest (Oklahoma 114-106 and then Denver 112-107). The math shows an average of 219.5 total points in those two games.
NBA Prediction and Betting Free Pick
Just one more note, in their past five contests Oklahoma and Denver have averaged 105 points per game. While it's a big number to breach, if any two teams can combine to surpass that game total, it's the Thunder and Nuggets.
Take the OVER 206 points (-105) as Oklahoma battles Denver