Sports Betting Odds Padres vs Braves MLB Free Pick
National League East meets National League West as we bring you sports betting odds for the Atlanta Braves vs San Diego Padres and our Major League Baseball betting free pick.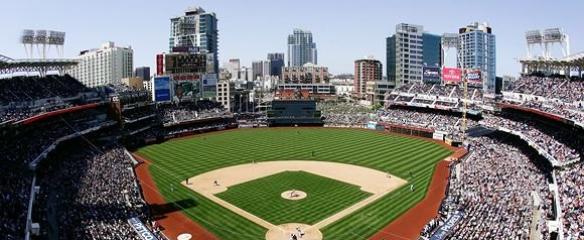 Sports Betting Odds Padres vs Braves MLB Free Pick: After an 11-2 pounding in San Diego on Friday night, the Braves will be looking to even this three game series at a game apiece tonight.
PETCO Park, in beautiful San Diego, CA, is the site of this Major League Baseball betting action with first pitch scheduled for 8:35 PM ET on Saturday, June 25, 2011.
Atlanta Braves @ San Diego Padres MLB Betting Preview
Atlanta (43-34) will try to rebound from Friday's beat down as they send RHP Jair Jurrjens (9-3 with a 2.11 ERA) to the hill tonight. Jurrjens has been the ace of the Braves pitching staff as he looks to get his tenth win of the season.
San Diego (33-44) counters with RHP Dustin Moseley (2-6 with a 3.02 ERA) for tonight's contest. Moseley has allowed two earned runs or less in five of his last six starts.
The Braves are 26th overall with a .238 batting average while the Padres sit second last in the league with a .234 team batting average.
Baseball Betting Odds Padres vs Braves MLB Free Pick
Tonight's baseball betting odds for the Braves versus Padres are featured in the sportsbook at the Bodog.com online sports betting website.
Even though they are ten games out of first place in the National League West, the Padres haven't packed it in as is evident by their dismantling of the Braves on Friday.
For their part, Atlanta has been able to stay within striking distance of the Philadelphia Phillies (five game back) with great pitching. The Braves 3.09 team ERA is second best in the majors this season (Phillies 3.06).
In their last six starts combined, tonight's starting pitchers have allowed just 21 total earned runs. With two soft hitting teams, we expect another pitching dual here tonight.
Take the Braves over the Padres at  -134 on the Bodog Money Line!