Rangers vs Capitals: NHL Semifinal Game 7 Betting Action
When it comes to sports betting action, nothing is quite as exciting as a Game 7 of a playoff series. Whether it is the NBA quarterfinals, the MLB League Championships, or an NHL semifinal contest, does not matter. Sports handicappers, along with popular online betting websites, get ramped up for these contests. An NHL Game Seven is now just hours away!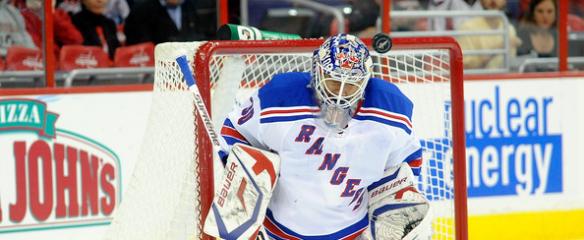 Semifinal Puck Betting Down To A Crucial Game Seven
Puck betting action takes center stage tonight as the New York Rangers and Washington Capitals meet at Madison Square Garden to decide their 2011-12 Eastern Conference semifinal playoff series. It's only fitting that the hardest fought semifinal series of this years NHL playoffs is down to a "winner move on – loser go home" final game scenario.
New York as led AND been tied in this series three times now as they have won one – lost one over the first six games.. Washington has hit the stride many thought they would they possess in the regular season as have battled back from one game deficits three times now.
NHL Eastern Conference Playoffs: Close Counts In More Than Horseshoes
To fully appreciate how close this series has been, check out how the first six games have shaken out. New York won the opener by a 3-1 count in a game that saw Washington lead in shots on goal by a paltry 18-14 count – heck that's one period of a Flyers vs. Red Wings game.
Since then, all five battles have been decided by one goal and no game in the series has gone OVER five goals. The Caps have three wins by an 8-5 combined count, while the Broadway Blueshirts have managed to outscore Washington by a 8-4 count in their three triumphs. Two of the Rangers victories have come in overtime, including their 2-1 Game 3 triple-overtime win.
Washington and New York get down and dirty on Saturday, May 11, 2012, at 5:30 PM in the City That Never Sleeps. At our top rated sports betting websites, the wagering windows are wide open right up to – and throughout this Game Seven NHL Playoff action. We suggest bettors should check out our expert sportsbook and bonus reviews, decide which online site suits them best – and then back the Boys from the Big Apple. Happy NHL Playoff Puck Betting!