NHL Sports Betting: Ducks vs Coyotes
The huge log jam that is the NHL Western Conference playoff chase takes center stage in Anaheim tonight as the seventh place Coyotes battle the tenth place Ducks. Anaheim can pull into a three way tie for the final two playoff spots with a win here, while the Coyotes can jump into a tie for fourth place with a road victory tonight.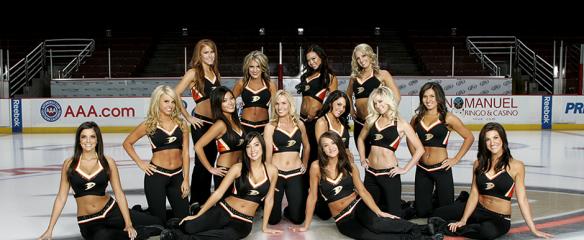 NHL Sports Betting: Ducks vs Coyotes: The Phoenix Coyotes and Anaheim Ducks meet for the sixth and final time during the NHL 2010-11 regular season in Southern California tonight. Anaheim has won three of the past five meetings but Phoenix had the upper hand winning 6-2 in the last meeting on January 15, 2011.
This game has major playoff implications and puck drop is scheduled for 8:00 PM EDT from the Honda Center in Anaheim, California.
Phoenix Coyotes @ Anaheim Ducks: NHL Game Day Preview
With just six points separating the fourth place Los Angeles Kings and the eleventh place Minnesota Wild, this game is huge. Not only for the Ducks and the Coyotes but for the other six teams who are in the eight team log jam for playoff positioning in the NHL Western Conference.
Phoenix is coming off a 3-0 shutout win over the Calgary Flames on March 10, 2011 but have struggle to a 4-4-2 record over their last ten games. The Ducks have won two straight and five if their last six contests to get back into playoff contention.
The Ducks are back on their home pond, for the eighth time in nine games, after they blasted the Avalanche 6-2 during a short trip to Colorado on Friday. Phoenix makes the road trip south and comes into this game well rested as they have not played since Thursday.
NHL Online Sports Betting Odds: Ducks vs Coyotes – Free Pick
NHL Puck Line: Phoenix +1.5 (-245) ~ Anaheim -1.5 (+195)
NHL Money Line: Coyotes +130 ~ Ducks -150
NHL Game Total: 5.5 Goals OVER -105 ~ UNDER -115
NHL FREE PICK: The Ducks have been as hot as anyone in the league lately. Take the Ducks, at home, with the -150 Money Line.