NHL Bonus Free Pick – Sharks vs Kings
Earlier tonight we posted our MLB Free Pick for the Padres vs Phillies. With this post we bring an NHL Bonus Free Pick featuring the San Jose Sharks vs the Los Angeles Kings in NHL puck betting action!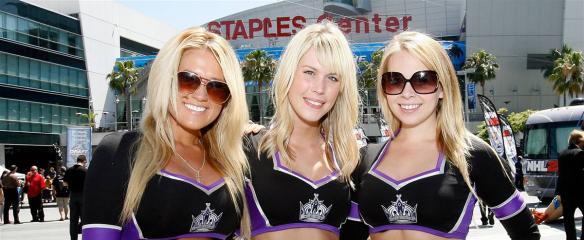 NHL Bonus Free Pick – Sharks vs Kings: The Sharks can close out their first round NHL playoff series tonight with a win at home against the Kings – they lead the series 3 -1.
The opening face-off, from the  HP Pavilion in San Jose, California, is set for 10:30 ET on Saturday, April 23, 2011.
Playoff Game Preview – Sharks vs. Kings
The depth of the Sharks is often what carries them. Its not Marleau, Heatley and Thornton that lead the Sharks in points so far – its Clowe, Couture and White.
The team has plenty of weapons and the proof is them having averaged six goals per game over the last two contests. People counted out the Kings who are playing without their star forward Anze Kopitar but they kept it close until Game Five.
NHL Betting Line – Sharks vs. Kings – Free Pick
The Sharks and Kings have combined for five goals or more in three of the four games – the only game to have less than five goals was Game Two in which the Sharks were shutout 4-0.
In the last two games the two clubs have combined for an average of ten goals per game, there is no reason why tonight won't be a lamp lighting bonanza.
Take the  game total OVER at Bodog.com which is listed at 5 (-140) pucks!