NFL Week Two Preseason Betting Lines
The National Football League takes center stage tonight as we present betting lines for the New England Patriots visiting the Tampa Bay Buccaneers while the Pittsburgh Steelers welcome the Philadelphia Eagles to Steel City. Proper bankroll management is key in the preseason!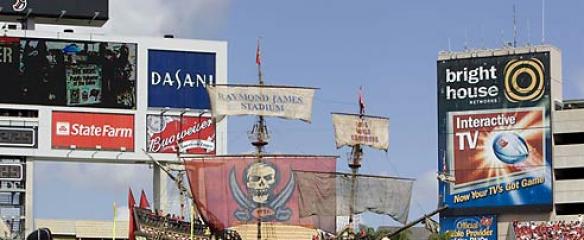 NFL Week Two Preseason Betting Lines: No bets are a lock in the preseason and the Patriots vs. Bucs and Steelers vs. Eagles battles are no exception tonight.
The NFL takes flight with Week Two betting action starting in Tampa Bay on Thursday, August 18, 2011 at 7:30 PM ET. Live Betting at Bodog.com kicks in at 8:00 PM ET as the Eagles battle the Steelers in Pittsburgh.
Game Preview: Patriots @ Bucs Wagering Lines
New England pounded the Jaguars, 47-12 in Jacksonville to open the NFL Preseason last Thursday night. The Patriots reload every year and will be Super Bowl contenders again this season.
Tampa Bay shutout the Kansas Chiefs, 25-0 at Arrowhead Stadium, during the Week One action. The Bucs managed a ten win season in 2010 and look like a team on the rise.

Betting Odds: Eagles @ Steelers Game Preview
Philadelphia soars into Steel Town off of a 13-6 victory over the Baltimore Ravens. The Eagles are being hyped as Super Bowl favorites in some circle. We would caution and advise anyone betting the farm on that notion to think twice.
Pittsburgh was defeated 16-7 by the Redskins in Washington last Friday night. We aren't buying into the Redskins win – or the Steelers loss. Pittsburgh never fully tips their hand in preseason action and the Redskins have a ton of players fighting for roster spots.
Thursday Night Football Betting Advice
Tread lightly tonight as there are better games to be bet on during the  Week Two of NFL preseason action later in the week. Remember, quality betting is always advised over quantity betting!
If you want to get in on the NFL wagering action at Bodog tonight – we would suggest looking closely at being "Homers"  with the Buccaneers and Steelers!