NFL Players Set To Ratify New Ten Year CBA
Kick up your heals as the NFL 2011 season is just around the corner! All indications are pointing to the NFL players accepting the advice of the NFLPA director DeMaurice Smith by signing a new ten year collective bargaining agreement as early as Monday or Tuesday.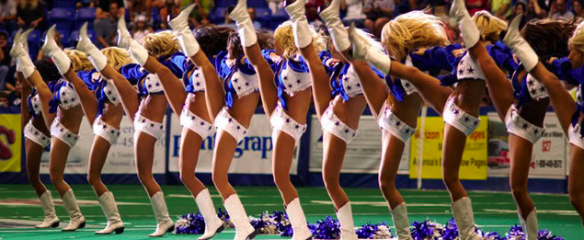 NFL Players Set To Ratify Ten Year CBA: The battle of billionaires vs. multi-millions is about to become history as a player rep from each of the 32 NFL teams is now on standby for a pending ratification vote.
Sources close to the negotiations from the NFLPA said that talks this past Saturday were "very productive" and that their 13-man executive committee is set to travel to Washington and will meet on Monday. A conference call vote on the new CBA, between the individual player reps, could happen as early as Monday afternoon.
NFLPA – NFL Player Rep Vote Expected Monday
A very positive sign that a deal is imminent had the NFLPA heavy hitters meeting late into the night on Sunday. That group included NFLPA general counsel Richard Berthelsen, director of agent administration and salary cap Mark Levin, along with associate general counsel Tom DePaso, who were waiting for the final CBA document arrive.
It is unclear whether the package arrived or not but this group of key power brokers is expected to meet again first thing Monday morning.
Things got a little sticky last Thursday after the NFL Owners unanimously voted to accept the new CBA. This raised the eire of the NFLPA as they felt the move was being used as a pressure tactic. Many players felt that the NFL was trying to make the players look like the "bad guys" in the eyes of the fans.
Though a deal is anything but done, all signs are very positive that this nasty labor stoppage will end early this week and the NFL will lift the lockout as early as Wednesday.
Let the "Free Agent Frenzy" begin!