NFL 2011 Preseason: Monday Night Football
NFL Week One Preseason action wraps up tonight as the New York Jets land in Texas to battle the Houston Texans. This the first edition of Monday Night Football and Bodog is offering their Live Betting option on all the action. Get into game and rustle up the Texans tonight!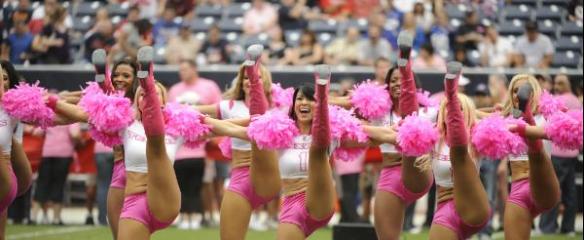 NFL 2011 Preseason: Monday Night Football: We are excited by the return this epic National Football League tradition! Tonight, the last two teams kick off their 2011 NFL season as the New York Jets travel to the Lone Star State to battle the Houston Texans.
Are you ready for some football? Kick off for this NFL preseason betting action is slated for Monday, August 15, 2011, from Reliant Stadium in Houston, Texas.
New York Jets vs. Houston Texans Game Day Preview
Toeing their "we are the team to beat" company line, the Jets fly into Houston to face the always "promising" Texans. Jets Head Coach Rex Ryan continues to downplay the loss of key veterans such as FB Tony Richardson, WR Jerricho Cotchery and WR Braylon Edwards, as well as talented, all purpose player, Brad Smith.
For their part, the Texans are looking at the 2011 season as yet another "playoffs or bust" year. CEO Bob McNair won't even discuss the later. Houston was able to keep their key cogs relatively intact on offense. They also bolstered their defense (sadly needed) with DE  J.J. Watt (RD 1 – 11 OA NFL 2011 Draft) along free agents CB Johnathan Joseph and S/KR specialist Danieal Manning.
NFL Preseason Betting Lines: Jets @ Texans
Bodog.com is all over the 2011 NFL preseason wagering action with Live Betting options for contests like the Texans vs. Jets tilt tonight.

Of the 15 games that have already been played, during the NFL Week One Preseason action, the home squads own an 11-4 record. We expect that trend to continue on Monday Night Football tonight!
We like the Texans and the OVER in this one!