NFL 2011 Lockout Continues Recent Talks Positive
NFL fans continue the countdown to July 15, 2011. That is commonly viewed as a "drop dead" date for the NFL to stage a full season that includes preseason games. While negotiations drag on, at least both sides are in the same city and the recent talks have been positive.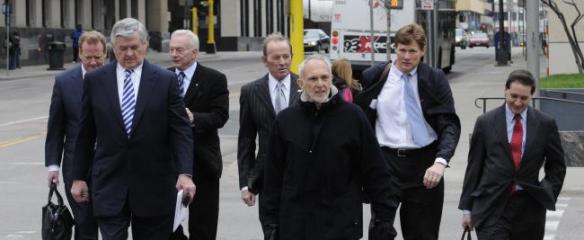 NFL 2011 Lockout Continues Recent Talks Positive: As the NFL lockout of their players drags on, strides are being made as the talks continue. According to the NFL Network, the discussions this past week have been positive and upbeat.
Revenue Splitting Talks Headed In The Right Direction
Revenue splitting has been one of the most contentious issues during the NFL – NFLPA negotiations and, while most details are under a court ordered seal, rumors are circulating that the two sides are getting closer to a deal.
Marathon talks took place on Wednesday and Thursday and then the two sides met briefly on Friday morning before they adjourned the talks for the weekend.
Heavy Hitters Representing NFL Owners and NFLPA During Negotiations
With both sides having their heavy hitters together in Minneapolis this past week, it's a good sign that an end to the lockout is drawing near.
NFL Commissioner Roger  Goodell was joined by prominent NFL owners Robert Kraft (Patriots), John Mara (Giants), Clark Hunt (Chiefs) and Jerry Jones (Cowboys). The "old guard" is definitely running the show from the owners side of the table.
NFLPA executive director DeMaurice Smith has been joined in the talks by general counsel Richard Berthelsen, Colts center Jeff Saturday, Ravens cornerback Domonique Foxworth, and Chiefs guard Brian Waters.