NBA Sports Betting Free Pick: Suns vs Lakers
Tuesday night NBA sports betting action wraps up with the Los Angeles Kings welcoming the Phoenix Suns to the Staples Center for an NBA Western Conference match-up. The Lakers (50-20) are 12-1 since the All-Star break and are gearing up for their NBA title defense. Phoenix (35-33) is desperate for a win as they are vying for the eighth playoff spot in the wild NBA West.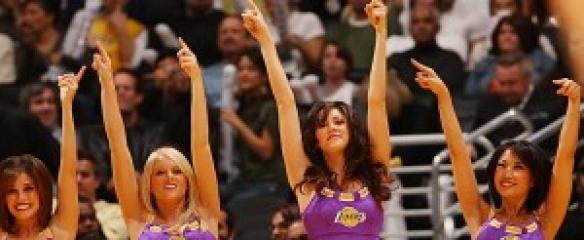 NBA Sports Betting Free Pick: Suns vs Lakers: The late show in the NBA should be an entertaining one tonight as the Los Angeles Lakers host the Phoenix Suns for the final this season. The Lakers have  taken two of three match-ups so far this year.
Tip off for this NBA Western Conference battle is scheduled for 10:30 PM EDT on Tuesday, March 22, 2011, from the Staples Center in Los Angeles, California.
NBA Basketball Game Preview:  Suns @ Lakers
The veteran laden Phoenix Suns have won two in a row and have had some strong play from key players as of late.
Their leader, Steve Nash, has had two straight double doubles, and without Andrew Bynum (suspension) in the line up for the Lakers, Phoenix big men – Marcin Gortat and Channing Frye should be able to contribute in a significant way.
Frye has played well in the past two contests, while Gortat has scored ten or more points in fourteen straight games.
The Lakers have been playing good ball in March, having lost only one game and the only formality left to be determined is where they will be seeded in the top tier of the Western Conference
Free NBA Sports Betting Pick – Los Angeles Lakers vs Phoenix Suns
Phoenix is fighting to make the playoffs as they currently sit in tenth and are 2.5 games back of the eighth place Memphis Grizzlies.
Of the three games played between these two teams only their first meeting of the season, which the Lakers won 114-106, was settled by more 7 points. Phoenix took the most recent battle 99-95 back on January 5, 2011.
Free NBA Prediction & Sports Betting Pick
Our expert handicappers NBA sports betting free pick points to backing the Phoenix Suns with +7 (-110) over the Los Angeles.