NBA Playoff Betting Lines Heat vs Bulls Bonus Free Pick
In addition to our upcoming Sharks @ Canucks NHL Playoff Free Pick, tonight we also bring you NBA Playoff betting lines for the Miami Heat vs. the Chicago Bulls along with a Bonus Free Pick.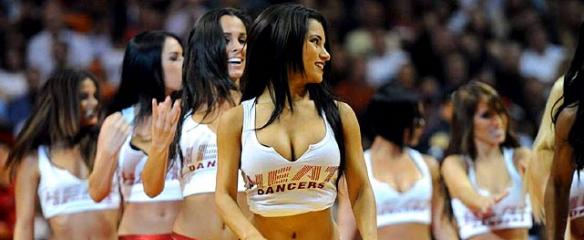 NBA Playoff Betting Lines Heat vs. Bulls Bonus Free Pick: Miami is looking to take a stranglehold on the NBA 2011 Western Conference Final with a win in South Beach tonight. Chicago will be looking to send the series back to the Windy City tied at two games apiece.
This NBA betting action is scheduled for tip off at 8:30 PM ET on Tuesday, May 24, 2011, from AmericanAirlines Arena in Miami, FL.
NBA Playoff Game Preview: Bulls @ Heat
After stumbling out of the gate in Game One (Bulls 103-82) Miami has dominated the last games, winning by ten and eleven points respectively, to take a 2-1 series led.
Miami knows they can put Chicago in a deep hole with the Game Four victory, as the series would head back to Chicago at 3-1 in favor of the Heat.
The "Royal Trio" has been lights out the last two games as Dwayne Wade, LeBron James and Chris Boch have combined for 136 of Miami's 181 points.
Chicago hasn't lost three straight games all season but that trend is in serious jeopardy as the Bulls have managed just 160 points in the last two contests.
2010-11 NBA MVP Derrick Rose has a 39% FG percentage against Heat in the first three games of this series – as opposed to 45% in regular season.
NBA Playoff Betting Lines – Heat vs Bulls – Bonus Free Pick
Tonight's NBA Playoff betting lines are furnished by the Bodog.com online sportsbook.

If this game was being played at the United Center in Chicago, we'd be struggling with this Free Pick today. Everything is going the Heat's way right now – even the Miami fans are a burr under the Bulls saddle.
While we expect the Heat to "boot" one of the next two games – we don't think it will happen in South Beach tonight.
Take the Heat to burn the Bulls at -220 on the Money Line at Bodog!