NBA News Update: Association Set To Unlock The Gates
Roundball Fans Rejoice! The NBA lockout is almost officially over as the National Basketball Association is on the verge of lifting their league-wide lockout. It's back to work for all 30 NBA clubs as training camps are set to open on Friday, December 9, 2011, across the league.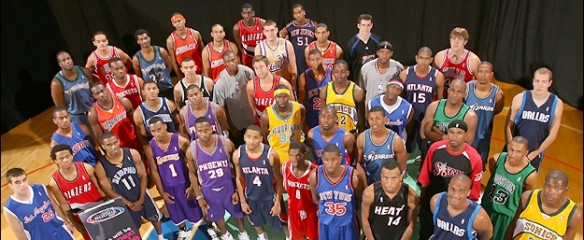 It's been a very long wait for fans of the NBA but the agony is almost over as we are now mere hours from the opening of training camps. Roundball is back and we love it!
NBA Preseason – Regular Season: Set To Tip Off
Tip-off of the NBA preseason is set for December 16, 2011. The 2011-12 regular season will start on Christmas Day with a trio of big game match-ups. The Knicks host the Celtics, from the newly re-furbished Madison Square Garden, to tip-off the new NBA season in style.
Dallas will unfurl their Championship banner prior to the Mavericks vs. Miami Heat NBA Finals re-match in the Lone Star State. Reigning NBA MVP Derrick Rose and the Chicago Bulls are in LA to face Kobe Bryant and the Lakers to close out the NBA Opening Day festivities.
NBA vs. NBPA CBA Negotiations: Winners & Losers
Negotiating teams from both sides of the Collective Bargaining Agreement war are claiming victory, but the NBA owners will be the biggest winners once all the dust settles. In the end the players, who were fighting for more money, actually lost money.
NBA owners won major concessions from the NBPA on almost every important issue that was being disputed during the CBA negotiations. Major victories include player contracts getting shorter, and the "mid-level exception" system being shrunk down which helps NBA owners avoid paying big bucks to mid-level talented players.
While the NBA owners came out as the victors over the NBPA, during the CBA negotiations, the fans who support the Association can also celebrate. The new 10-year CBA deal means we will get labor strife free basketball for the foreseeable future.
In the end though, ordinary working people and NBA Fans are the real winners!