NBA News: 2011-12 Season Tips Off On Christmas Day
Fans of the National Basketball Association get to unwrap an unexpected gift this weekend as the once imperiled 2011-12 NBA is set to begin. After a 161-day lockout, the NBA owners and NBPA agreed to new labor deal that will run for at least six years and possibly up to ten years.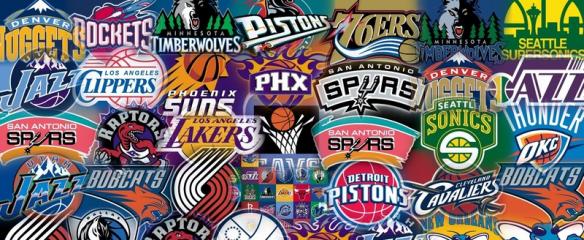 With the nastiness of the labor negotiations in the rear view mirror we look forward to the first NBA action since the Dallas Mavericks were cutting down the nets back on May 26, 2011.
2011-12 NBA Regular Season Tip Off: Game On!
Forget visions of sugarplums dancing in their heads! Fans of the Association have visions of roundballs swooshing through nets dancing in theirs. The 2011-12 NBA regular season will start on Christmas Day with five games – including three big game match-ups.
Newly refurbished Madison Square Garden hosts the New York Knicks versus their bitter rival, the Boston Celtics, on Sunday December 25, 2011, at 12:00 PM ET. This Atlantic Division match-up features the stifling Celtics defense against the retooling Knicks.
Heat vs. Mavericks – Bulls vs. Lakers Marquee Match-ups
Following the Knicks vs. Celtics contest, the Miami Heat and Dallas Mavericks will renew the hostilities of the 2011 NBA Finals. American Airlines Center in Dallas, Texas, will be jumping as the Mavericks unfurl their first ever NBA Championship banner at 2:30 PM ET.
Derrick Rose, the 2010-11 NBA MVP, and the Chicago Bulls invade the Staples Center at 5:00 PM ET to face the suddenly single Kobe Bryant and the Los Angeles Lakers. Prior to a December 10, 2010 home win by the Bulls; Chicago had lost seven straight games to the Lakers. Chicago is 2-12 in their 14 trips to California.