NBA Lockout Ends: Season Opens Christmas Day
Fans of the National Basketball Association received an early Christmas present as the 149-day NBA imposed lockout is over. It will be game on for roundball once the details of the tentative agreement are signed off on by NBA owners and the National Basketball Players Association.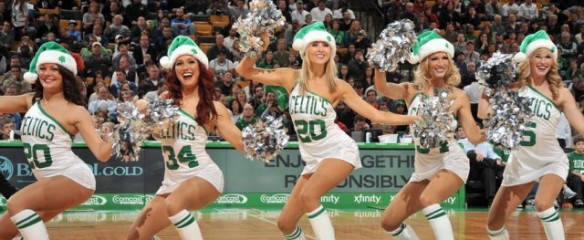 Do you believe in miracles? Yes! After more than two years of back and forth fighting, plus a 149-day lockout, the NBA and its players have reached a tentative agreement that will save the 2011-12 NBA season. The first NBA action is scheduled for Christmas Day.
Secret Marathon Negotiating: Seals New NBA Deal
Just 12 days ago, the NBA 2011-12 season appeared all but over as Commissioner David Stern was talking about a "nuclear winter" and talks had broken down. Cooler heads appear to have prevailed after the two sides meet secretly last week. The negotiations concluded, after a 15 hour meeting on Friday, with the NBA and players agreeing to a ten-year deal.
Provided the NBA and the players can agree on the contract wording, early reports have the NBA playing a 66-game season starting on Christmas Day. Training camps. along with the free agency period, are scheduled to begin on Friday, December 9, 2011.
NBA 2011-12 Season Scheduled To Begin On Christmas Day
Christmas Day will be extra special for NBA fans as the season will open with a Cadillac of a triple-header. As long as changes aren't made to the existing schedule, the Boston Celtics will visit the New York Knicks to tip-off the season Christmas morning.
A 2010-11 NBA finals rematch, featuring the Dallas Mavericks hosting the Miami Heat is the second scheduled game. Opening Day comes to a close with NBA MVP Derrick Rose and the Bulls battling Kobe Bryant and the Lakers from the Staple Center in Los Angeles.