NBA Finals Free Pick Mavericks vs Heat Betting Odds
The battle for the Larry O'Brien NBA Championship Trophy is finally set to begin as we bring you today's NBA Finals Free Pick featuring the Dallas Mavericks vs. the Miami Heat with betting odds courtesy of the Bodog.com online sportsbook.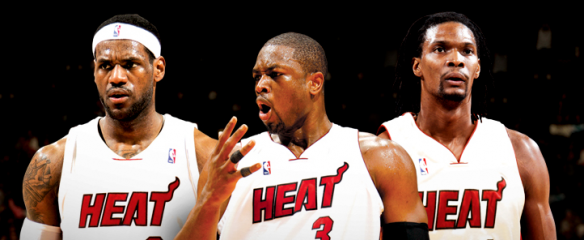 NBA Finals Free Pick Mavericks vs Heat Betting Odds: It's been five days since Miami polished off the Chicago Bulls and six days since Dallas put away the Oklahoma City Thunder. Let's get it on!
South Beach will be rocking as the 2011 NBA Finals are set for tip off at 9:00 PM ET on Tuesday, May 31, 2011, from the AmericanAirlines Arena in Miami, Florida.
Dallas Mavericks @ Miami Heat – NBA Finals Preview
Both Miami and Dallas return to the NBA Finals for just the second time in their franchise history and the first time since they battled each other in the 2005-06 Finals – won 4-2 by the Heat.
The Mavericks lost in the 2009-10 opening round 4-2 to the San Antonio Spurs, while the Heat lost in the first round, 4-1 to the Atlanta Hawks, during the 2009-10 NBA Playoffs.
Mavericks Captain, and potential NBA 2011 Playoff MVP, Dirk Nowitzki along with Guard Jason Terry are the only Dallas players left from the 2006 NBA Finals. Miami Captain, Guard Dwayne Wade, is the lone remaining Heat player from the 2006 match-up.
As the second seed in the Eastern Conference, the Heat posted a 58-24 regular season record and own a 12-3 record in these playoffs. They dispatched of Philadelphia, Boston and Chicago, with 4-1 series wins, to get to the 2010-11 NBA Finals.
Dallas (57-25) was the third seed in the Western Conference and defeated Portland 4-2, sweep the Lakers 4-0, and took down Oklahoma City 4-1 to win the Wild West.
NBA Betting Odds – Heat vs. Mavericks – Free Pick
Tonight's NBA betting odds are featured in the sportsbook at the Bodog.com online sports betting website.

It's the "Royal Trio" versus the "Veteran Cast-Offs" as the NBA Finals wagering focuses on the hard-court in Miami tonight.
We could rollout endless stats for both of these teams (we have looked at them all) but we feel the two most important factors are home court advantage and the better starting three. Miami wins in both categories.
As much as we would like to see Dirk Nowitzki, Jason Kidd, Shawn Marion, and Jason Terry get their first ring, before King James and Bosh, we are picking the Heat to win the series in six games.
Take the Heat to singe the Mavericks tonight with the -200 Money Line offered at Bodog!