NBA Finals Free Pick Heat vs Mavericks Betting Odds
Tonight, we bring you our Free Pick for Game Five of the NBA Finals along with the betting odds for the Miami Heat vs the Dallas Mavericks. The winner tonight is one victory away from the 2010-11 NBA Championship.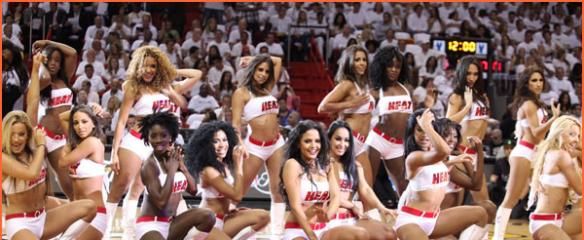 NBA Finals Free Pick Heat vs Mavericks Betting Odds: The most watched NBA Final series, since the Detroit Pistons dismantled the star studded Los Angles Lakers in 2004, is all tied up at two games apiece. Are the Mavericks poised to do the same to the Heat?
Game Five NBA Finals betting action, from the American Airlines Center in Dallas, Texas, is slated for Thursday, June 9, 2011, at 9:00 PM ET.
NBA Finals Game Five Preview – Heat @ Mavericks
Miami let another game slip away in the fourth quarter as the cardiac Mavericks continue to hang with the Heat. King James needs to take responsibility for the collapse this time around.
Up 74-67, with less than ten minutes left in the fourth quarter, James was called for traveling. The turnover negated a drive that could have put the Heat up by double digits.
From that point, the Mavericks went on a 19-9 run, Lebron James pouted as he was held scoreless the rest of the way, and Dallas netted the 86-83 come from behind win to tie the series.
LBJ is now a paltry 26 of 56 from the field, to go along with his 7 of 19 from beyond the arc and a Heat leading 15 turnovers. If the "King" is saving his best for last, he better get it going tonight.
NBA Finals Betting Odds – Heat vs. Mavericks Free Pick
NBA Finals betting odds for this pivotal Game Five are courtesy of the sportsbook at the Bodog.com online sports betting website.
Many top online sports betting websites have closed Money Line wagering for this contest and the Point Spread has moved to a PICK at most betting sites.
Even though Games Six and Seven are in South Beach, it's obvious that the Heat would rather have two chances to finish off the resurgent Mavericks on their home court.
We have been riding the Heat bandwagon throughout the NBA Finals – we aren't ready to jump off just yet.
Take the Heat at -1 (-110) over the Mavericks at Bodog!