NBA Finals Betting Lines Heat vs Mavericks Free Pick
Game Four of the NBA Finals grabs the spotlight tonight as bring you betting lines for the Miami Heat vs the Dallas Mavericks along with our daily Free Pick. Miami is looking for a commanding 3-1 series lead while Dallas is trying to knot it up at two games apiece.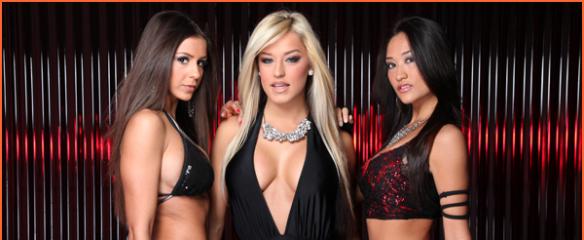 NBA Finals Betting Lines Heat vs Mavericks Free Pick: While the Heat didn't dominate Game Three, as we thought they would, they did just enough to grab a 2-1 series lead.
This doesn't bode well for the Mavericks. Since 1985, when the NBA Finals have been tied at a game a piece heading into Game Three, the team that takes a 2-1 series lead has won eleven straight Championships.
Tip-off for this NBA Finals Game Four betting action is slated for Tuesday, June 7, 2011, at 9:00 PM ET from the American Airlines Center in Dallas, Texas.
Heat @ Mavericks – NBA Finals Game Four Preview
Miami weathered the early storm in Dallas, led by seven points at the end of first quarter, and then hung on for the win in Game Three.
Dwayne Wade has taken over as our pick to win the Finals MVP Award. Wade leads all scorers with 87 points through the first three games.
If Dallas can claw their way back and win the NBA Finals, (they won't) the MVP Award will go to Mavericks Captain Dirk Nowitzki. The lone Star, in the Lone Star State, has recorded 85 points and leads all players with 30 rebounds.
Miami's "Royal Trio" has been the overall difference in the Finals so far. Wade, Lebron James, and Chris Bosh have combined for 197 points and 17 offensive rebounds.
For Dallas, Nowitzki, Shawn Marion, and Jason Taylor have scored 174 total points and have just 12 offensive rebounds.
What has to be scary for the Mavericks is the fact that King James has yet to hit his offensive stride in the Finals. LBJ has scored 24 points or less (24, 20,17) in all three games. You have to go all the way back to November 5-9, 2010, to find a similar streak (20, 20, 23).
One also has to wonder how much longer Nowitzki can bear the weight of Dallas on his shoulders. His 28.3 series scoring average is well above the 15.3 PPG average of Marion who is the Mavericks second leading scorer in the Finals.
NBA Finals Free Pick – Heat vs. Mavericks Betting Lines
Tonight's NBA Finals Game Four betting lines are featured in the sportsbook at the Bodog.com online sports betting website.

We expect King James and Dirk Nowitzki to both go off and have a monster game in one of the next to contests – each of them on a separate night. Led by their stars, we also expect each to team to grab a victory in the next two games.
Nowitzki will have to wait until Game Five on Thursday as James will turn it up a notch in Game Four and the Heat will get to within one win of the 2010-11 NBA Championship.
Take the Heat over the Mavericks with the +125 Bodog Money Line!