NBA Betting Lines – Heat vs Celtics – Free Pick
A battle of Eastern Conference heavyweights begins as we present the NBA betting lines for the Miami Heat vs the Boston Celtics, along with our daily sports wagering Free Pick.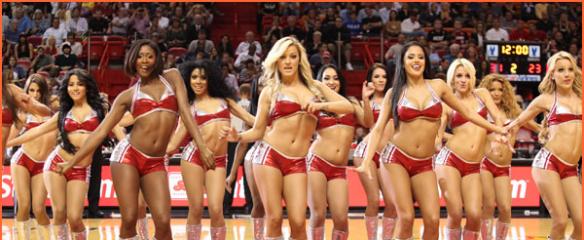 NBA Betting Lines – Heat vs Celtics – Free Pick: South Beach will be rocking when the Celtics battle the Heat as the second round of the NBA Playoffs get underway.
Tip off for this NBA betting action is slated for Sunday, May 1, 2011, at  3:30 PM from the American Airlines Arena in Miami, Florida.
Celtics @ Heat – How They Got Here
The Boston Celtics (56-26) sweep the New York Knicks in four games in the opening round of the 2010-11 NBA Playoffs.
Boston was never really threatened by New York who slipped into the off-season quietly. The first two games, in Boston, were close as the Celtics won 87-85 and 96-93. It was different story once the series shifted to the Big Apple as Boston rolled to 113-96 and 101-89 wins.
The Miami Heat (58-24) needed five games to polish off the Philadelphia 76ers. The extra home game for the Heat wasn't surprising as they need the extra cash to pay for the "Royal Trio".
Miami's four wins were all by six or more points, including a 21 point blowout win (94-73) in Game Two. The Heat took their foot off the gas in Game Four as the 76ers sent the series back to South Beach with an 86-82 win.
NBA Betting Lines – Heat vs Celtics – Free Pick
Today's NBA betting lines for the Celtics @ Heat are furnished by the SportsInteraction online sportsbook.

Both of these teams were built on blockbuster deals. The Celtics in 2007 and the Heat in 2010. Miami is younger and arguably more talented, while Boston has Championship experience.
We don't see any of the games in this series being blowouts and we are going to jump on what we see as a generous line here.
Take the Celtics +5 (-110) over the Heat at SportsInteraction.com!