NBA Betting Free Pick: Lakers vs Mavericks Game Preview
Todays sports betting Free Pick features the Los Angeles Lakers hosting the Dallas Mavericks in NBA Western Conference action. Game time is less than an hour away but the betting windows are still open at your favorite online betting site.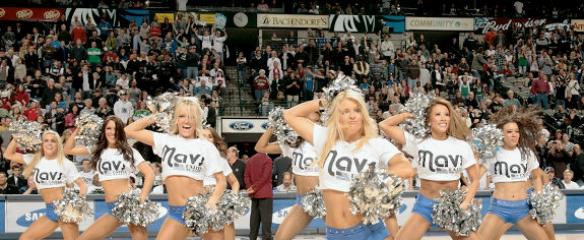 NBA Betting Free Pick: Lakers vs Mavericks Game Preview: The Los Angeles Lakers welcome the Dallas Mavericks to California to close out the Thursday night NBA betting action.
This NBA playoff style sports betting action tips off at 10:30 PM EDT on Thursday, March 31, 2011, from the Staples Center in Los Angeles, CA.
NBA Game Preview: Los Angeles vs Dallas
Playoff positioning is on the line as two of the hottest teams in the NBA collide at the Staples Center tonight. The Lakers (53-20) lead the Mavericks (53-21) by just a half game for second place in NBA Western Conference. The Lakers have won seven straight games while the Mavericks have a five game winning streak of their own.
Both teams are also eyeing the division leading San Antonio Spurs who have dropped four straight contests and have come back to the field in the chase for first overall. The fact that Los Angeles and Dallas could meet in the second round of the 2010-11 NBA playoffs adds a little extra intrigue to this battle of NBA powerhouse teams.
Something has got to give in this match-up tonight. The Mavericks own the best road record in the NBA at 27-10 while the Lakers have won nine straight at home since the NBA All Star break.
Lakers vs Mavericks – Betting Odds & Game Lines

NBA Match-up Trends: Mavericks @ Lakers – Free Pick
Both of the previous games in this series were played in Dallas with the Mavericks winning 109-100 on 1/19/11 and Lakers coming out on top 96-91 back on 3/12/11.
In recent times, no one has defended better against Kobe Bryant than the Dallas Mavericks have. Bryant owns 40.8 shooting percent and has been held to an average of 17 PPG versus Dallas dating back to the 2009-10 NBA season.
On the the other side of the coin, the Mavericks always get up for the Lakers. Shawn Marion has doubled his season average with 23.5 PPG in his last two games against the Lakers and Jason Terry has averaged 21.7 PPG in his last three contests against Kobe & Co.
NBA Betting Free Pick: While neither team is openly admitting it, this is a huge regular season game. With both teams streaking along, we like the Mavericks to keep this game close and we'll take the +6.5 points offered as the betting spread at the betED sportsbook.