MLB Free Pick Yankees vs Cubs Betting Lines
Major League Baseball moves to Interleague action this weekend as we bring you our daily Free Pick featuring the New York Yankees vs Chicago Cubs along with baseball betting lines from the Bodog online sportsbook.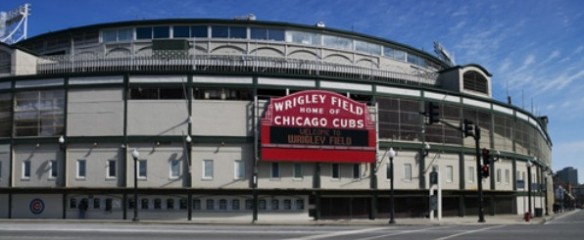 MLB Free Pick Yankees vs Cubs Betting Lines: The Beasts of the American League East visit the North Side of Chicago, for just the second time in regular season history, to battle the NL Central Cubs. The Yankees previous visit was in 2003. Prior to that, their last visit to the Windy City was for the 1938 World Series.
This Major League Baseball betting action gets underway with the first pitch scheduled for 2:20 PM ET on Friday, June 17, 2011, from historic Wrigley Field in Chicago, Illinois.
MLB Wagering Preview – Cubs vs Yankees
Since being swept by the Boston Red Sox, in a three game series back on June 7-9, 2011, New York has won six of their last seven games.
The Yankees bats have been on fire as they out scored the Cleveland Indians and Texas Rangers, both division leaders at the time, by a 51-19 combined score.
The Bronx Bombers are just 1.5 games back of Boston for the AL East lead and third overall in the Majors with a .582 win percentage.
Meanwhile, it's "same old -same old", for the lovable losers from Chicago. The Cubs are stuck in fifth place in NL Central and they are ten games back of the division leading Milwaukee Brewers.
Chicago has shown some signs of life as they just took three of four games from the Brewers, including a 12-7 rout yesterday.
MLB Probable Pitchers – Yankees (39-28) @ Cubs (28-40)
New York Yankees: RHP Freddy Garcia 5-5, 3.60 ERA
Garcia owns a 4-0 record (1.47 ERA) in six career starts versus the Cubs and he is 3-0 (1.44 ERA) in day games this season.
Chicago Cubs: LHP Doug Davis 0-5, 5.90 ERA
In his last outing (6/12/11) Davis recorded a no-decision against the Philadelphia Phiilies as he threw 108 pitches over five innings.
MLB Betting Lines – New York Yankees vs Chicago Cubs – Free Pick
Today we are featuring MLB betting lines from the sportsbook at the Bodog.com online wagering website.

For a game that is an obvious miss-match of talent, we are somewhat surprised by the betting lines here.
The bookmakers must be looking at Cubs recent 3-1 series win over the NL Central leading Brewers as a light on the horizon for Chicago.
We aren't buying what they are selling as New York is clearly the better team – despite not having Derek Jeter or a designated hitter in the lineup during Interleague play.
Take the Yankees over the Cubs at  -1.5 runs (-115) at Bodog!