MLB Free Pick Diamondbacks vs Marlins Betting Lines
Tonight we bring our MLB Free Pick for the Arizona Diamondbacks vs the Florida Marlins with betting lines from the Bodog.com online sportsbook. This all National League match-up features two of the more surprising teams in the majors this season.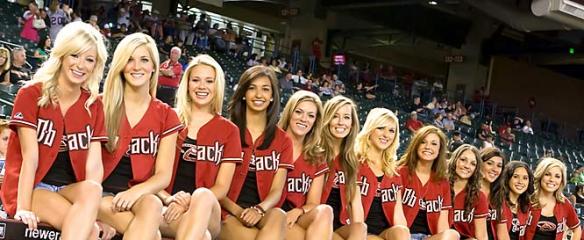 MLB Free Pick Diamondbacks vs Marlins Betting Lines: Arizona is in first place in the NL West for the first time since September 5, 2008, while Florida is sitting in second in the NL East and are just 2.5 games back of Philadelphia.
First pitch is for this MLB betting action scheduled for Monday, May 30, 2011, at 8:10 PM ET from Chase Field in Phoenix, Arizona.
Marlins @ Diamondbacks – MLB Game Day Preview
Florida (30-21) is 6-4 in their last ten contests including a recent road series sweep against the San Francisco Giants (May 25-27).
RHP Chris Volstad (2-3, 5.40 ERA) heads to the hill for the Marlins. Volstead has given up 56 hits, along with 30 earned runs, and has a 37-17 strikeout to walks ratio in his nine starts this season.
No team is hotter than the Diamondbacks (29-24) as they have rattled off nine wins in their last ten contests. Arizona has won six straight games by a combined 35-17 score.
LHP Joe Saunders (1-5, 4.65 ERA) gets the start for the D-Backs and is coming off his first win of the season, a 5-2 victory over Colorado back on May 24, 2011.
Arizona is at home after a seven game road trip (6-1) while the Marlins are playing their seventh straight road game (4-2).
Betting Lines – Arizona vs. Florida Free Pick
Betting lines for this contest are courtesy of the Bodog online sportsbook.

The top ten hitters for the Marlins have a .333 on base percentage, a .409 slugging percentage and a .264 batting average.
The Diamondbacks top ten hitters come in with a .329 OBP, a .418 SLG, and a .257 AVG.
We like the fact that Saunders is getting into a grove and has allowed just three earned runs in his last 14 innings pitched. The long road trip for Florida is starting to take its toll as the Marlins just dropped two of three games to the Los Angeles Dodgers (24-30), including a 8-0 pounding yesterday.
Take the Diamondbacks over the Marlins at -127 on the Bodog Money Line!