MLB Betting Odds Phillies vs Red Sox Game Day Free Pick
Today we present MLB betting odds for the Philadelphia Phillies vs Boston Red Sox along with our game day free pick. Thanks to Interleague play, baseball betting fans may get a sneak peak at the 2011 World Series match-up tonight. This will be baseball at it's best and we can't wait!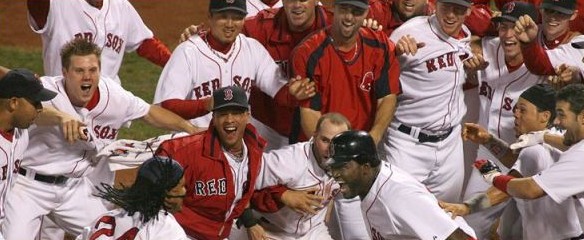 MLB Betting Odds Phillies vs Red Sox Game Day Free Pick: From all we have seen, the Phillies (49-30 .620) and Red Sox (45-32 .584) are the best two teams in the majors right now. Philadelphia is 30-13 at home, while Boston is a stellar 23-16 on the road.
First pitch for this Major League Baseball betting action is scheduled for 7:05 PM ET on Tuesday, June 28, 2011, from Citizens Bank Park in Philadelphia, PA.
Probable Pitchers Red Sox @ Phillies MLB Preview
With the MLB All Star break just around the corner, the schedulers could not have picked a better series match-up than the one that gets going tonight. It's Philadelphia and it's Boston – one city hates the other and vice versa.
Throw in two of the best pitchers in baseball, the World Series preview talk, along with the Interleague format, and you create what should be a masterpiece. Not just tonight's contest, as all three games in this series should be amazing.
The six probable pitchers have a combined 39-22 record with the best dual squaring off against each other tonight.  LHP Cliff Lee (8-5 2.87 ERA) gets the start for Philadelphia while RHP Josh Beckett (6-2 1.89 ERA) will toe the rubber for Boston.
Lee has been lights out as he has tossed back-to-back shutouts and allowed just one earned run in his last 33 innings pitched. Becket, who missed his last scheduled start with stomach flu, is the Major League leader with his minuscule 1.86 ERA.
Baseball Betting Odds Phillies vs. Red Sox MLB Free Pick
Tonight's baseball betting odds for the Phillies vs. Red Sox can be found in the sportsbook at the Bodog.com online sports wagering website. This game is also the featured BET LIVE game at Bodog tonight.

We have looked at this match-up up and down and side to side. Even though there isn't a lot of recent history between these two clubs, their season to date gives us a glimpse of where this contest is headed.
First and foremost, it's unlikely that either team will pound the ball all over the park in this one. It is however advantage Boston when it comes to offence. The Red Sox are the best hitting team in the majors with a .277 team batting average. The Philles are way back at .246 and 20th overall.
Boston is also first when it comes to on base percentage at .352 and second with a .448 slugging percentage. Philadelphia is 16th (.320) and 23rd (.373) respectively.
Boston is veteran club, as is evident by their 23-16 road record, so the raucous crowd in Philadelphia won't phase them. The Red Sox took four of six from the Phllies last season and were 2-1 in Philadelphia with a 14-8 run differential.
While we rarely want to bet against the big three in the Phillies starting pitching rotation, the Boston bats are strong enough to get the Red Sox over the hump tonight.
We thought about playing the safe side by taking the 1.5 runs (-195) but the better offense has convinced us to take Boston straight up.
Take the Red Sox over the Phillies at +116 on the Bodog Money Line!