Free Picks NBA Game Day: Sixers vs Pacers Preview
NBA playoff positioning is on the line as the upstart Philadelphia 76ers travel to Indiana to face the struggling Pacers. The 76ers are in seventh, just one game back of the New York Knicks, while the Pacers hold down the eighth spot with a 1.5 game lead over the Charlotte Bobcats in the NBA Eastern Conference.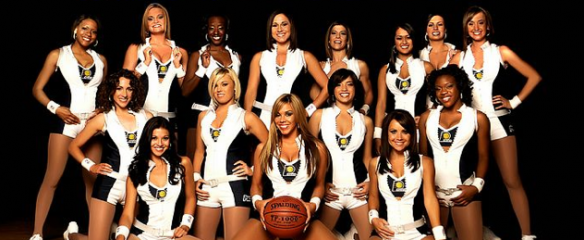 Free Picks NBA Game Day: Sixers vs Pacers Preview: It's the fourth and final meeting of the season between Philadelphia and Indiana.
The eighth place Pacers have taken two of the three and, with a win tonight, could draw one game closer to the seventh seeded Sixers in the Eastern Conference playoff drive.
Tip off at the Canseco Field House in Indianapolis, Indiana is scheduled for Tuesday, March 8, 2011, at 7:00 PM ET.
NBA Game Preview – Philadelphia 76ers vs Indianapolis Pacers
Indy is just happy to be back to playing an Eastern Conference foe. After back to back wins in late February against Washington and Detroit, the Pacers managed only one win in six tries against Western Conference opponents.
Philly is scorching as of late, going 8-2 over their past ten games. Andre Iguodala has been  leading the 76ers and has has put up two straight triple doubles.
NBA Spread Betting Odds:  Sixers @ Pacers
Sportsinteraction.com has this match-up as a pick'em game with an EVEN (-110) point spread.
In their three previous contests this season the score hasn't been close as the Pacers have won two games by eight and 13 points, while the Sixers won 101-75 back on November 11, 20110.
Indy had a players only meeting recently to clear the air about the poor play and should show some improvement tonight as they return to playing an NBA Eastern Conference opponent.
The Sixers are winning a lot of the games they are supposed to these days, and even stealing a W here and there against superior talent, so why should tonight be any different?
Point Spread Free Pick: In what should be a good battle between Danny Granger and Andre Iguodala's hot hand – your NBA free pick is: Sixers – Even (-110)