Free Pick – Canadians vs Bruins NHL Playoff Prediction
Tonight's Free Pick features the storied rivalry between the Montreal Canadians and the Boston Bruins. Our NHL Playoff Prediction can be played at any of our trusted online sportsbooks so get in on the action today!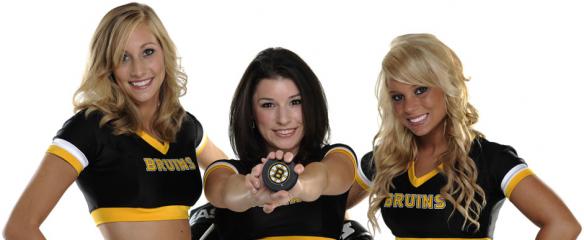 Free Pick – Canadians vs Bruins NHL Playoff Prediction: The chase for Lord Stanley's Cup continues as Montreal hosts Boston in NHL Eastern Conference quarterfinal playoff action.
The Bell Center in Montreal, Canada, is the site of this NHL sports betting action with puck drop slated for 7:o0 PM ET on Thursday, April 21, 2011.
NHL Game Day Preview: Bruins @ Canadians
Montreal Canadians Regular Season Record: 44-30-8
Montreal won the first two games of this series in Boson, winning 2-0 and 3-1, before dropping game three 4-2 at home.
The Canadians get forward Jeff Halpern, back for tonight's game and they need him as Boston has dominated the face-off circle (55.6% to 44.4%) over the first three games.
Boston Bruins Regular Season Record: 46-25-11
The Bruins made a beeline to Lake Placid, NY, after their Game 3 win. Maybe they are hoping some of the 1980 USA Gold Medal magic will rub off on them.
Getting defenseman Zdeno Chara back was huge for the Bruins against the undersized Canadians and he appears to be 100% healthy now.
NHL Betting Odds – Montreal vs Boston – Free Pick
Game day betting lines for this contest can be found at the Bodog online sportsbook.

Boston and Montreal have a storied history and neither team is going to back down. The Bruins have size while the Canadians have speed. This series is due for an OT game and we don't expect any blowouts in what should be a six or seven game series.
Take the Canadians over the Bruins at +1.5 (-290) on the puck line!