Breaking News: Owners Vote To Lock In A New CBA: End 2011 NFL Lockout
Celebrate NFL Fans as an end is near for the 2011 NFL Lockout! We have breaking sports news as NFL.com is reporting that the NFL owners have voted 31-0 to approve a new Collective Bargaining Agreement. This should pave the way for the NFL Players Association to do the same, possibly as early as tonight. We are getting ready for some football!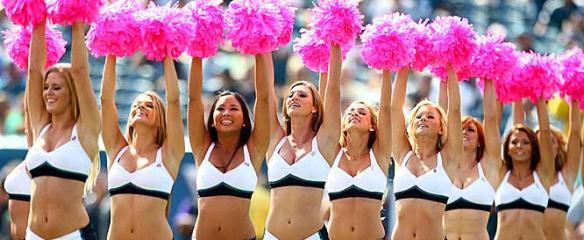 Breaking News: Owners Vote To Lock In A New CBA – End 2011 NFL Lockout: On the 124 day of labor unrest, the 2011 NFL Lockout is on the verge of ending as the NFL owners voted 31-0 to approve a new 10-year CBA in Atlanta today.
The lone abstaining vote was from the Oakland Raiders though, at this early stage, we aren't exactly sure why Al Davis stayed out of the voting process. Some have said he slept through the vote – others are saying it's just the Raiders being the Raiders.
Full details will leak out shortly that should prove, once and for all, that " Warrior Al"  needs to sit back and enjoy the Raiders, rather than manage them.
NFLPA – NFL Players Live Conference Call Tonight
Word on the street has the NFLPA leadership holding a conference call with the NFL players that started at 8:00 PM ET tonight. Whether this is a clarification meeting or a call for a vote on the new CBA remains unclear.
One has to think that  if the Owners like the deal, and the NFL lawyers like the deal, that  the NFLPA lawyers probably like it as well and they will recommend that players ratify it.
The revelations come after the NFL announced that the August 7, 2011, Hall of Fame, game between the Chicago Bears and St. Louis Rams was canceled earlier in the day. Other than pounding on the leagues heritage, this cancellation is not the end of the world.
If the players are able to ratify the deal, over the next 24 hours, the NFL will unlock the 32 NFL stadiums on Saturday. The NFL owners locked out players back on March 12, 2011.
This battle of Billionaires vs. Multi-Millionaires, the first NFL work stoppage since 1987, appears headed towards an end that will see a new CBA in place for the next ten years.
It's about time!